Featured Program

University of Oregon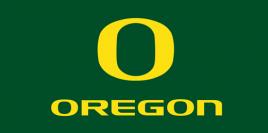 School of Architecture and Allied Arts
1206 University of Oregon
Eugene, OR 97403
(541) 346-3656
Visit Website
University of Oregon Eugene, OR
Program Info: Architecture The Department of Architecture is nationally recognized for the achievements of its faculty and students in innovation and environmental sustainability research including the design of buildings, interiors, and communities.
According to DesignIntelligence, the University of Oregon Architecture program is number one in the nation for 2013 for sustainable design practices and principles. Our undergraduate B.Arch program is ranked #6 for public universities.
Student organizations assume leadership roles in curriculum development, extracurricular programs, and community service. Graduates are broadly educated designers who attain leadership positions in the professions of architecture, interior design and allied fields.