Featured Program

Niagara University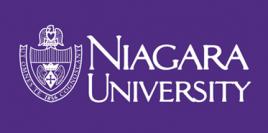 College of Hospitality and Tourism Management
St. Vincent's Hall Room 415, P.O. Box 2012, Niagara University, NY 14109
(716) 286-8279
Visit Website
Sport Management
Sport Management
The sport management degree program prepares students for management careers in the increasingly competitive sport and recreation industry. 
While the core courses in sport management provide students with a sound understanding of the sport industry, the curriculum includes a broad-based business management core with specialize emphasis on the unique technological, managerial and leadership skills required of managers and executives in the sport industry. 
To assure access to career opportunities in the field of sport, our graduates must possess both theoretical and practical skill and experience. Many courses offer a significant practical component.