Featured Program

University of Michigan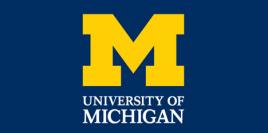 Kinesiology in 
Observatory Lodge
1402 Washington Heights
Ann Arbor, MI 48109-2013 
Phone: (734) 764-4472 
Visit Website
Sport Management
Sport Management 
Program Info: In recent years, American society has seen a spectacular growth of interest and participation in all aspects of sport.
The Sport Management program, established in 1985, was created in response to the need for qualified professionals who can function in a variety of public and private sports settings. This program familiarizes students with the diverse aspects of sport management, including:
organizational strategy and behavior
promotion and marketing
finance and economics

ethical and legal issues
media
research methods
Students with this major may have management positions (including marketing and promotion aspects of the industry) in professional, collegiate, and interscholastic sports; management positions in campus and community programs; jobs as sports information and communication specialists. The SM field experience and internship programs provide students with practical work experience that can serve as an entry into career opportunities.